Now you can enjoy the magic of New Orleans-style beignets at home! These donuts are pillowy with just the right amount of chew. As you can see, they get dusted generously with powdered sugar and for a special Fall twist, there's a dash of pumpkin pie spice, too.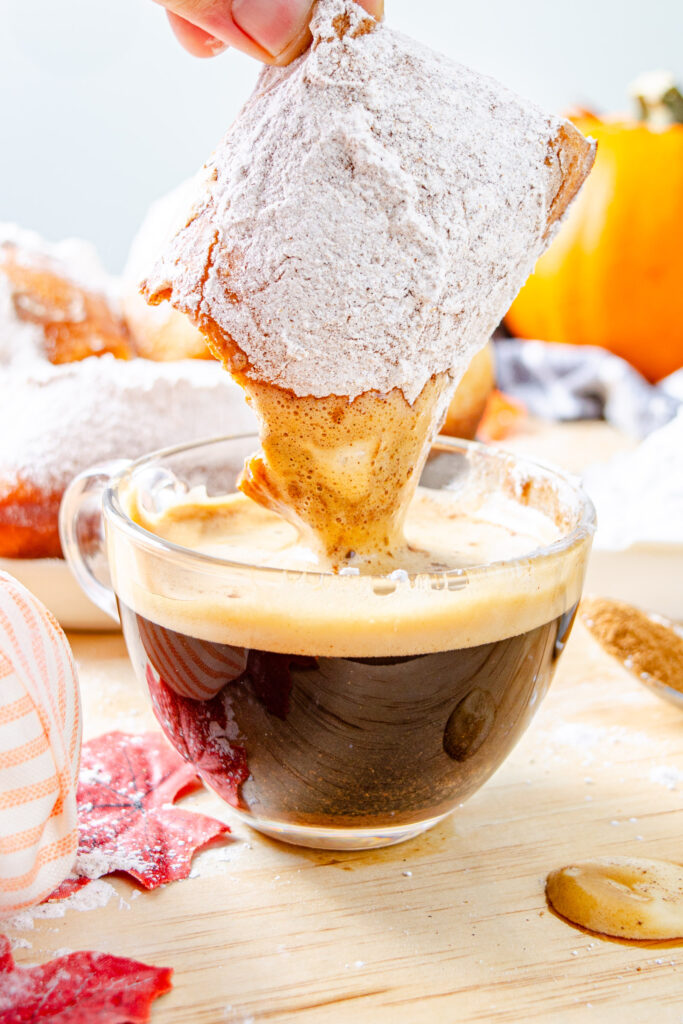 I just love a fresh donut. Don't you?
Donuts are my happy place for sure, and it doesn't get much better than coffee and beignets for breakfast.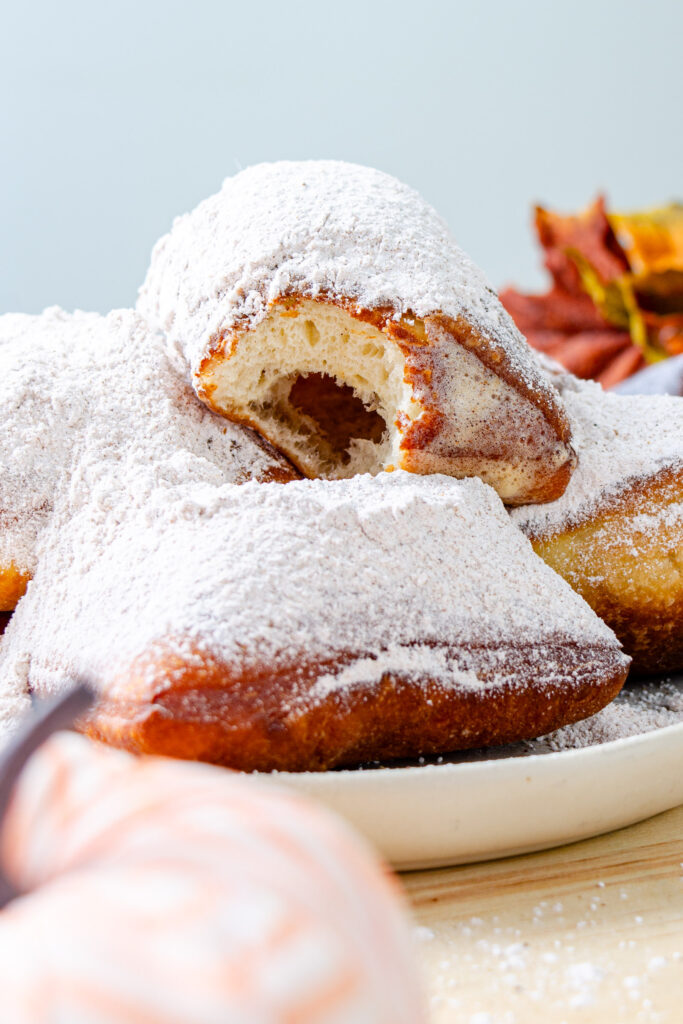 Authentic Beignets
While the exact recipe for beignets may vary slightly from one chef to another, there are a few key ingredients that are essential for creating the authentic New Orleans beignet experience. The basic ingredients include flour, water, eggs, sugar, salt, and yeast. These simple pantry staples come together to form the foundation of the delicious beignet dough.
To prepare the dough, the dry ingredients are first combined in a mixing bowl. Warm water is then added to activate the yeast and create a soft, elastic dough. The dough is kneaded until it becomes smooth and elastic, which helps to develop the gluten and create the desired texture. After a period of resting and rising, the dough is ready to be rolled out and cut into the iconic beignet shapes.
Traditionally, beignets are cut into square or rectangular shapes, although many modern variations feature round or triangular forms. The dough is then deep-fried until it puffs up and turns golden brown. The beignets are carefully flipped over to ensure even cooking and then drained on a paper towel to remove any excess oil. Finally, they are generously dusted with powdered sugar before serving.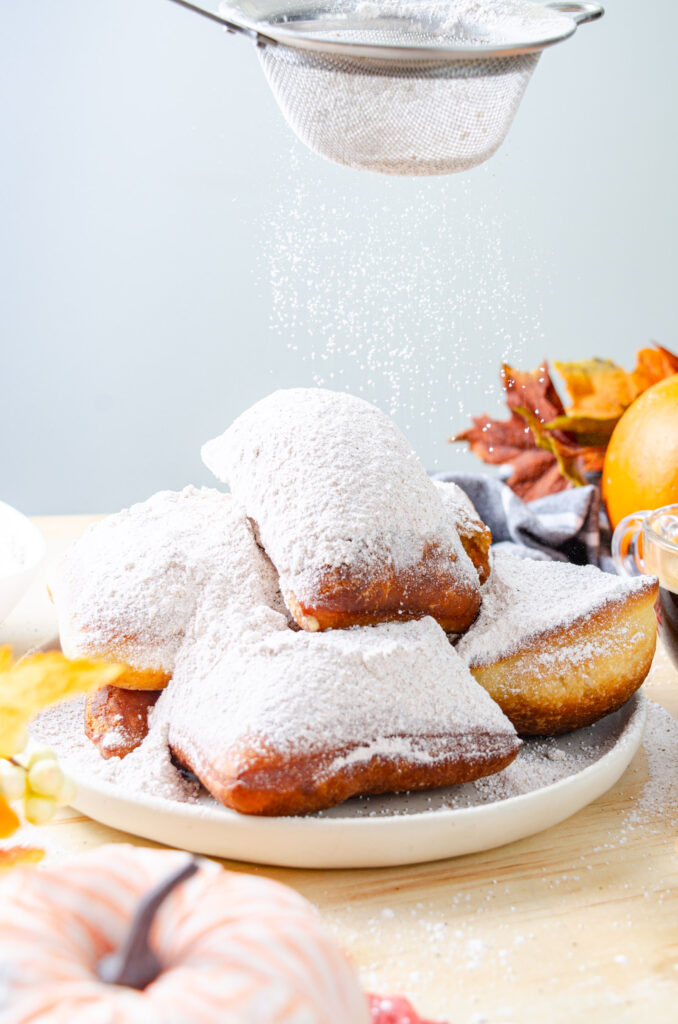 Step-by-Step Guide to Making Beignets at Home
Now that you have an understanding of the history and ingredients behind beignets, let's dive into a step-by-step guide to making these delightful treats at home. With a little bit of patience and practice, you'll soon be enjoying freshly made beignets whenever the craving strikes.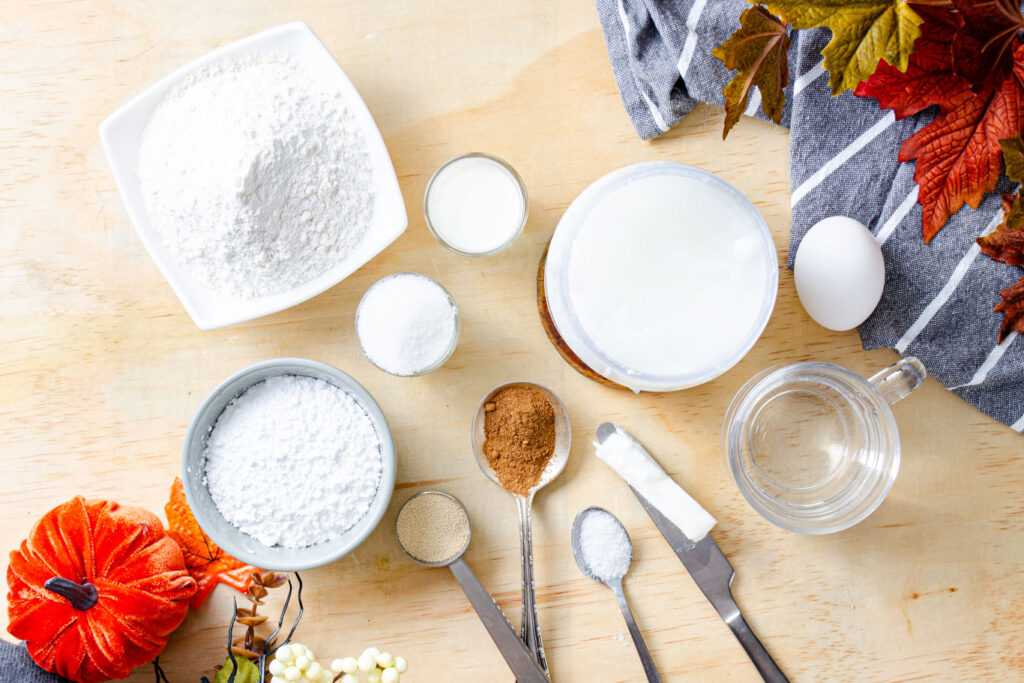 Gather your ingredients
Before you begin, make sure you have all the necessary ingredients on hand. You'll need:
lukewarm water (115℉): I recommend using filtered water that's warm like bath-water to the touch.
sugar: granulated white sugar helps activate the yeast but honey works, too
active dry yeast: you may substitute instant yeast 1:1
1 large egg: equals roughly 1/4 cup egg for reference
salt: sea salt or Kosher salt, preferably no table salt which contains bitter-tasting iodine
whole milk or half-and-half: dairy slows down the rise and gives a soft texture and enhances the flavor of the dough; you may use any milk alternative 1:1 (low fat, heavy cream, canned coconut milk, even buttermilk)
bread flour: Because of the proportion of starch to protein, you can't just swap all-purpose flour or pastry flour
shortening: This ingredient helps create a dough that melts in your mouth and is tender; you may use refined or unrefined coconut oil instead
refined coconut oil: this is the fry-oil of choice but canola is a budget-friendly substitute
powdered sugar: this is the classic choice for dusting over freshly fried beignets
pumpkin pie spice: This is an optional ingredient that can be incorporated into the dough or the powdered sugar topping for a Fall treat
Step 1: Activate the yeast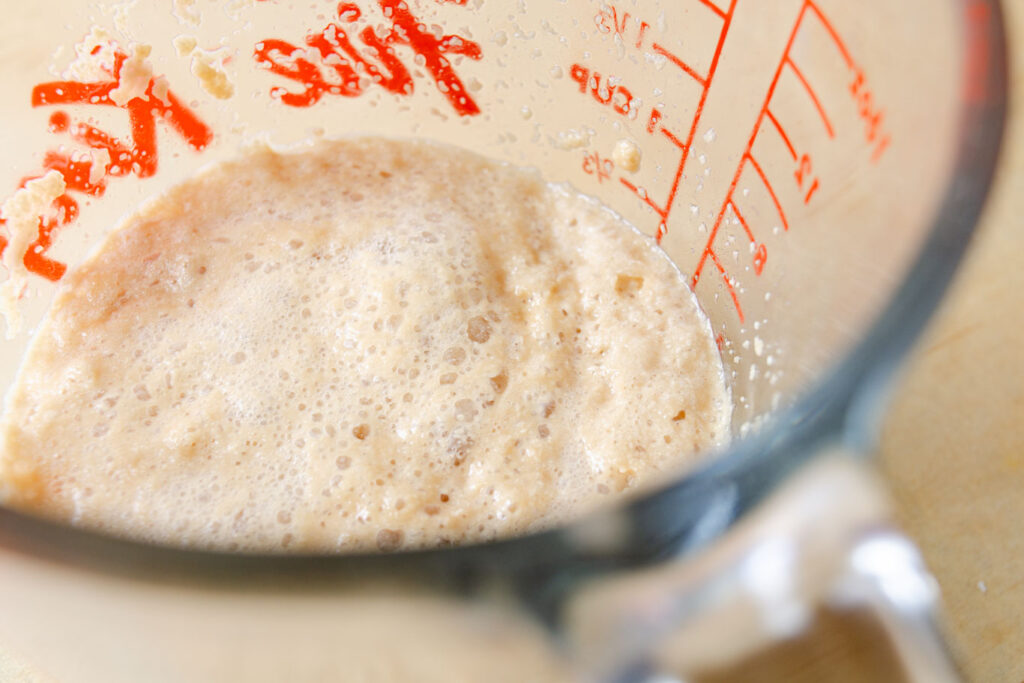 In a medium bowl, combine the warm water and granulated sugar. Sprinkle the yeast over the water and let it sit for about 5 minutes, or until it becomes foamy. This indicates that the yeast is active and ready to use.
Step 2: Mix the dough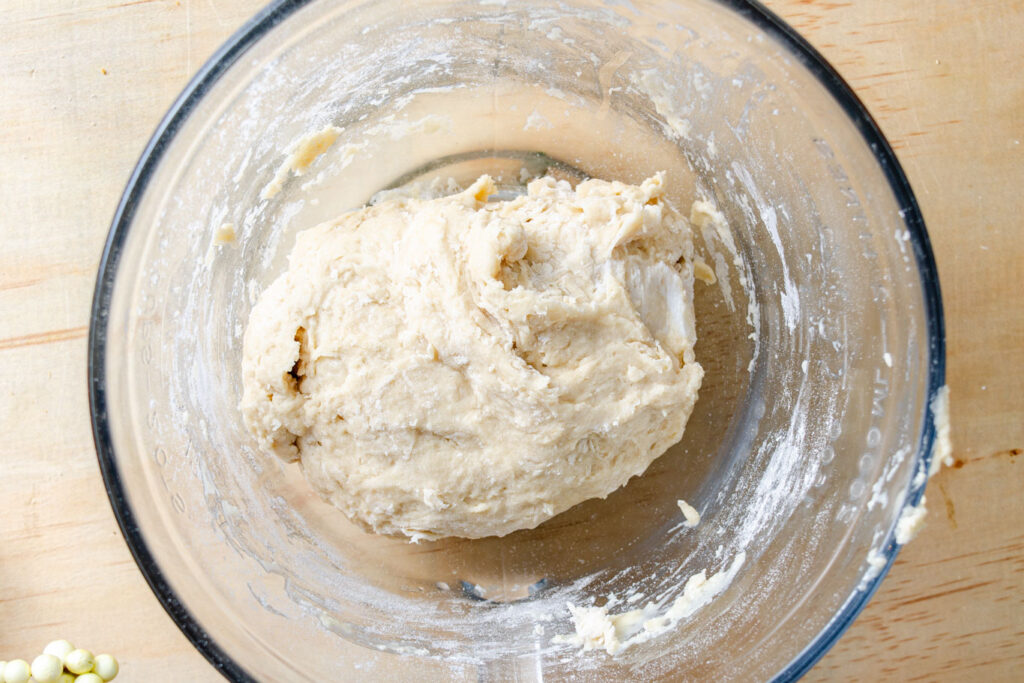 Combine the egg, salt, and milk with the activated yeast and stir gently. Add the flour and shortening and stir to form a sticky dough.
Step 3: Knead the dough and let it rise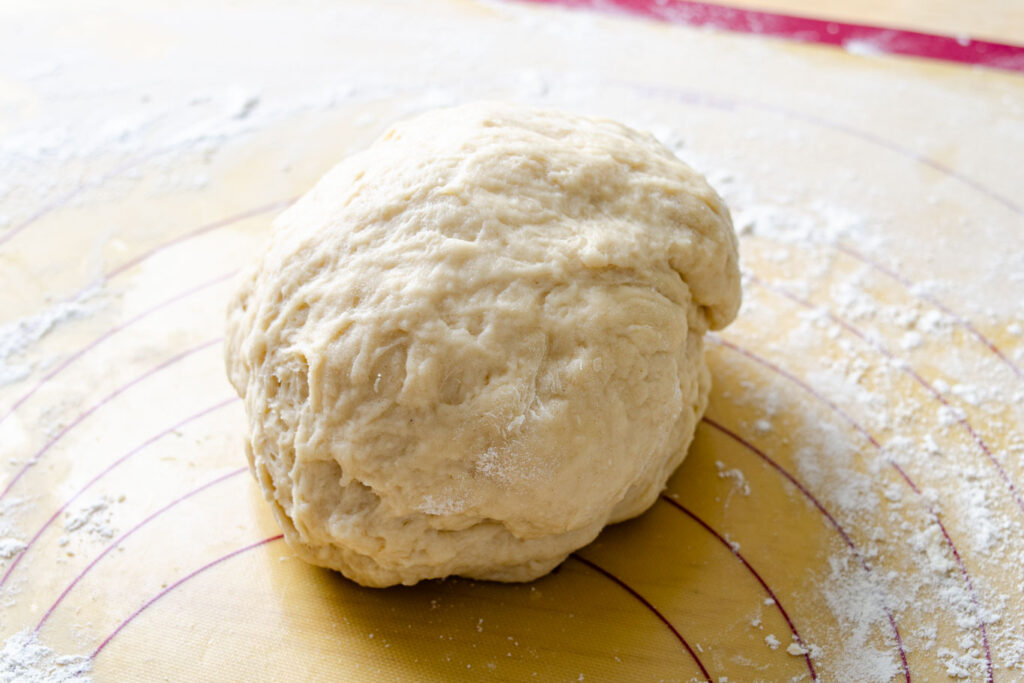 Transfer the dough to a lightly floured surface and knead it for about 5 minutes, or until it becomes smooth and elastic. If the dough feels too sticky, you can add a little more flour, but be careful not to add too much, as it can result in a dense beignet.
Place the dough in a greased bowl, cover it with a clean kitchen towel, and let it rise in a warm, draft-free area for about 1 to 2 hours, or until it doubles in size. This is an important step for developing the desired light and airy texture of the beignets.
Step 4: Roll out and cut the dough
After the dough has risen, gently punch it down to release any excess air. Roll out the dough on a lightly floured surface to a thickness of about 1/4 inch. Use a sharp knife or a pizza cutter to cut the dough into squares or rectangles, about 2 to 3 inches in size.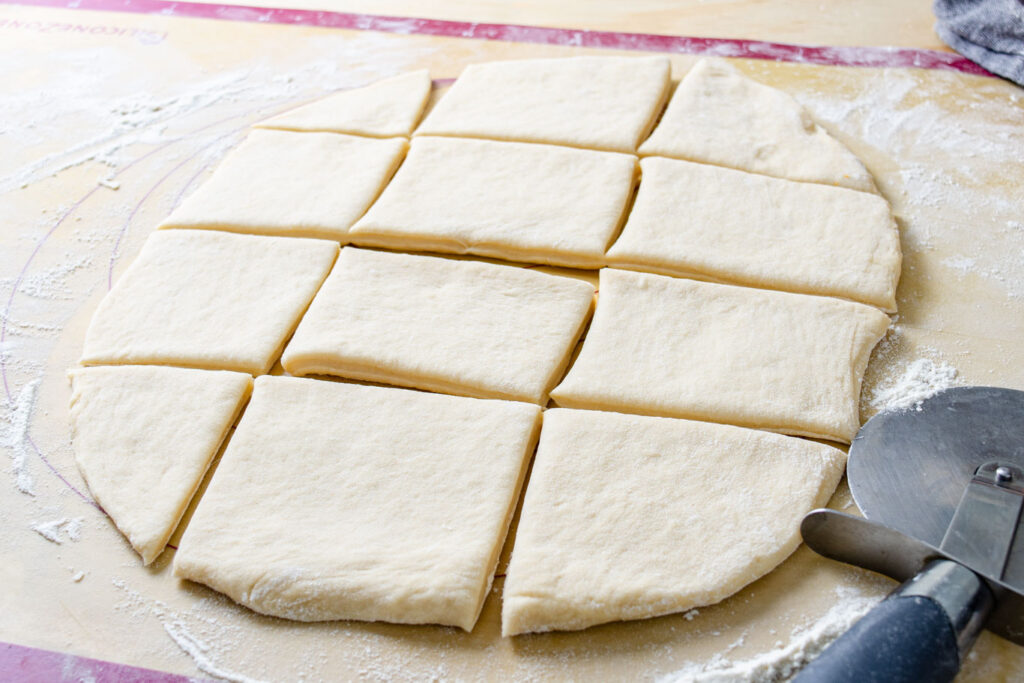 How to Safely Fry Beignets: In a large, deep pot or Dutch oven, heat about 2 inches of high heat oil (refined coconut oil or vegetable oil) to a temperature of 325°F (163°C). Carefully drop a few beignets into the hot oil, being cautious not to overcrowd the pot. Fry the beignets for about 2 to 3 minutes per side, or until they turn golden brown and puffy.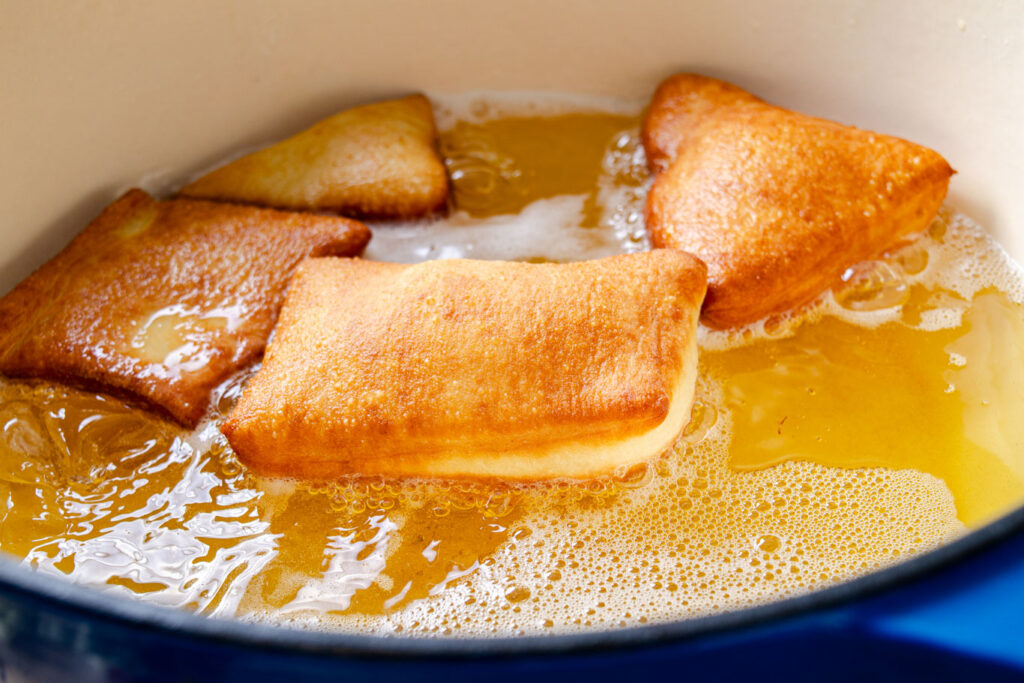 Drain and dust with powdered sugar
Using a slotted spoon or tongs, transfer the fried beignets to a paper towel-lined plate to drain any excess oil. While they are still warm, generously sprinkle the beignets with powdered sugar (mixed with pumpkin pie spice, if using). Repeat the frying process with the remaining dough until all the beignets are cooked.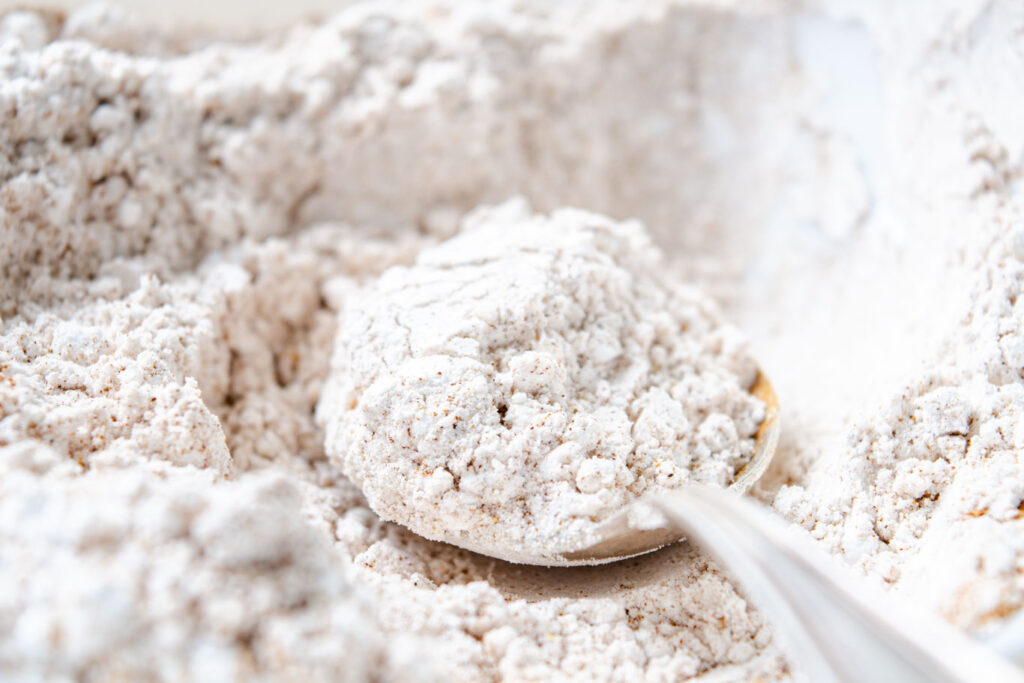 Serve and enjoy
Serve the freshly made beignets while they are still warm and at their most delicious. Enjoy them with a cup of coffee or hot chocolate for the ultimate indulgence. Be sure to share them with friends and family, as beignets are best enjoyed in good company.
With this step-by-step guide, you'll be able to create your own batch of authentic beignets that rival those found in the best New Orleans cafes. Don't be afraid to experiment with different shapes and fillings to put your own personal spin on this classic treat.
Best Places to Find Authentic Beignets in New Orleans
When visiting New Orleans, indulging in authentic beignets is a must and while you might not want to indulge more than once, if you're staying for a while, why not tour all the hot spots? The city is home to several iconic establishments. Here are some of the best places to find authentic beignets in New Orleans:
1. Café Du Monde: Located in the heart of the French Quarter, Café Du Monde is a New Orleans institution. This iconic café has been serving beignets since 1862 and is known for its 24/7 operation. Enjoy your beignets with a cup of their famous café au lait for the ultimate New Orleans experience.
2. Morning Call: Another French Quarter favorite, Morning Call has been delighting locals and visitors since 1870. This charming café offers a cozy atmosphere and a wide selection of beignets, along with other classic New Orleans treats like po' boys and gumbo.
3. Café Beignet: With multiple locations throughout the city, Café Beignet is a popular choice for those seeking authentic beignets in a relaxed setting. Enjoy your beignets while listening to live jazz music at their Royal Street location, or soak in the atmosphere of the French Market at their Decatur Street spot.
4. New Orleans Coffee & Beignet Co.: Located just a short walk from the French Quarter, this family-owned café is a hidden gem. New Orleans Coffee & Beignet Co. offers a variety of beignet flavors, including traditional, chocolate, and blueberry. Pair your beignets with their signature chicory coffee for a true taste of New Orleans.
5. Loretta's Authentic Pralines: While not primarily known for beignets, Loretta's Authentic Pralines is a local favorite for their light and fluffy treats. Located in the French Quarter, Loretta's serves up beignets that are made to order. Her pralines drizzled beignets are a must-try!
These are just a few of the many places where you can find authentic beignets in New Orleans. If you have a favorite spot, please share in the comment section (at the bottom of the post).
Shoutout to Some Fellow Chefs and Their Beignet Recipes
As a chef, I feel so inspired by the creativity of others:
1. Emeril Lagasse's Beignets: Celebrity chef Emeril Lagasse is known for his love of New Orleans cuisine, and his beignet recipe is no exception. His recipe combines the classic ingredients with a touch of vanilla extract, adding a subtle depth of flavor to the beignets.
2. John Besh's Buttermilk Beignets: Chef John Besh's buttermilk beignets offer a tangy twist on the traditional treat. The addition of buttermilk gives the beignets a slight tanginess and enhances their light and fluffy texture.
3. Donald Link's Crawfish Beignets: James Beard Award-winning chef Donald Link puts a savory spin on beignets with his crawfish-filled variation. These beignets are packed with flavor, thanks to the addition of Louisiana crawfish tails and Cajun spices.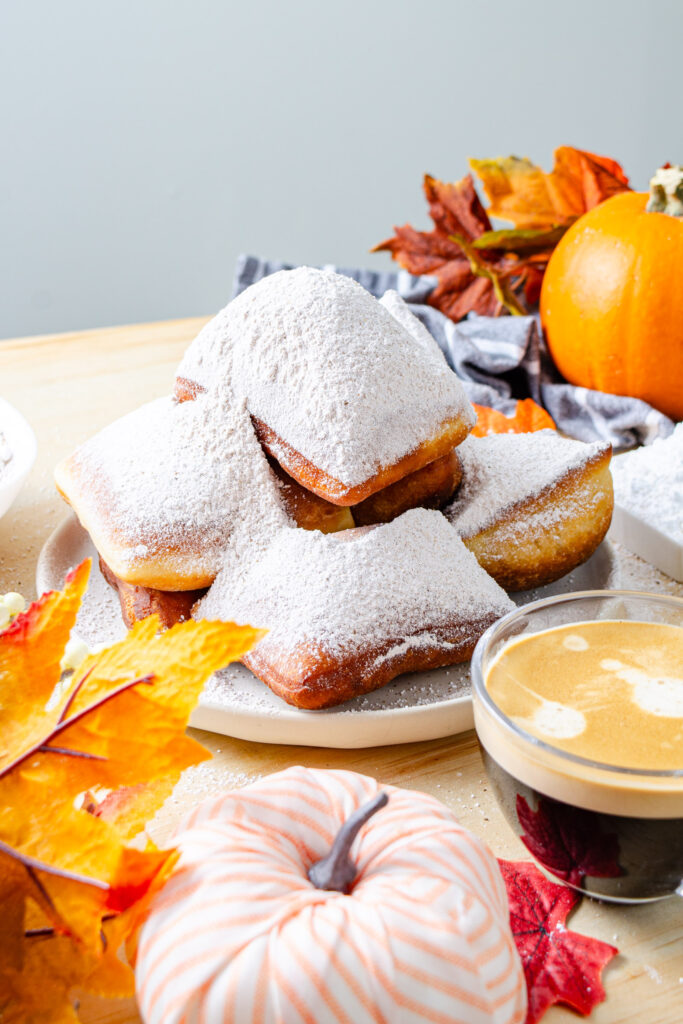 Whether it's fresh or frayed, grab that apron. It's time to make beignets!
More Sweet and Comforting Recipes
Photography by Adam Rahman