I wrote my very first cookbook, and it's officially available now.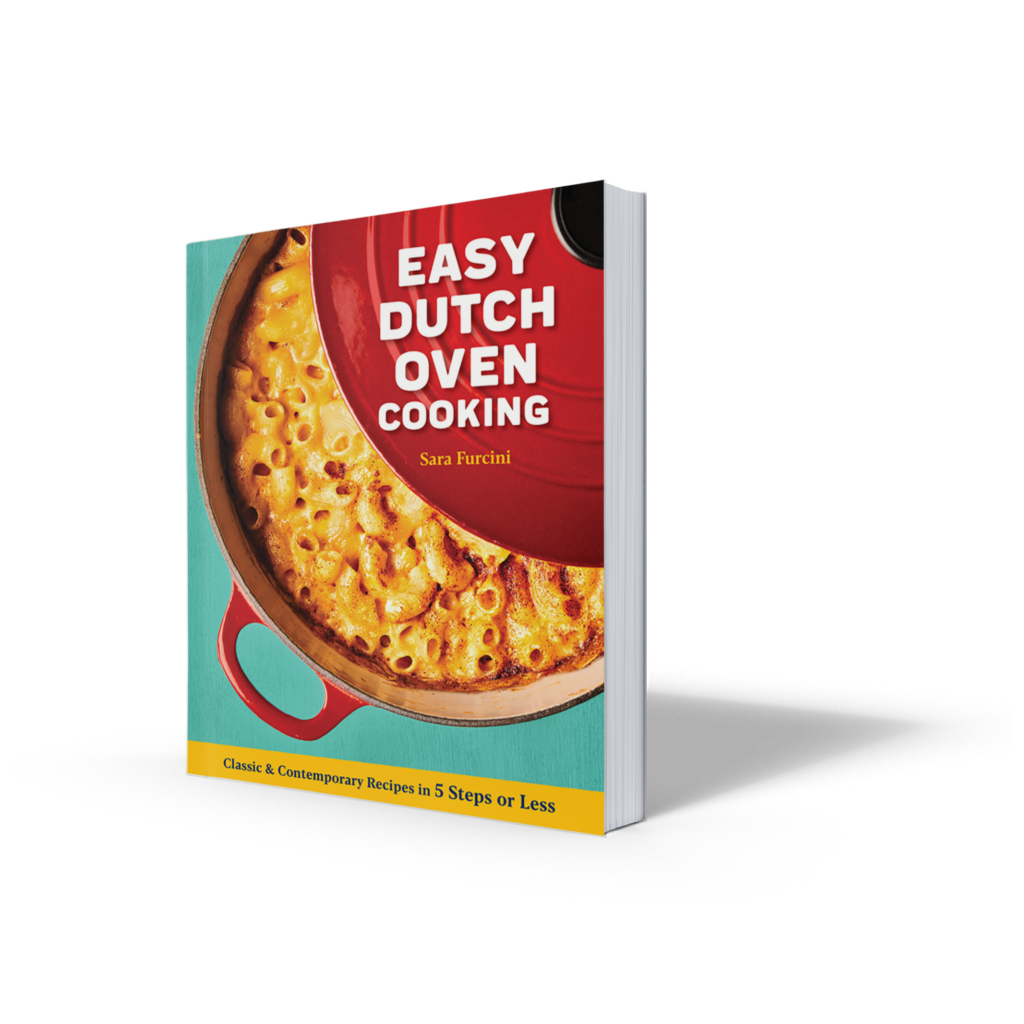 About the Book
100 easy recipes: An equal balance of the classics to show you where Dutch oven cooking has been and contemporary recipes to show you what's possible
Every recipe can be made in 5 steps or less and you will find helpful dietary labels (dairy free, nut-free, vegan, vegetarian, gluten-free) as well as many 1-Pot and 30-Minutes or Less
Extremely detailed and easy to follow instructions to help you be successful the first time
An entire chapter devoted exclusively to the Dutch oven's features, history, and benefits as well as tips you've never heard of
What to Look for in an Enameled Dutch Oven
If you don't already own a Dutch oven, I'd love to recommend some of the pots that I know and use regularly. In fact, all of these pots were used over 100 times in testing the recipes for this cookbook!
Cuisinart (5.5 quart) – This oval-shaped Dutch oven was the very first pot I ever purchased. It's the perfect size for a family of 2 – 6 people, and it's the best value for its quality and durability.
Le Creuset (7.25 quart roaster and 4.5 quart for everyday) – Definitely the most expensive, fastest to heat up, and built to last Dutch ovens you could possibly buy. I love using the larger one for high-volume dishes like stews or roasts; this is great for when you want leftovers or want to serve a crowd.
The smaller pot is ideal for desserts and just a great size for every day cooking if feeding 1-4 people.
My most recent budget find was the Amazon basics Dutch oven. I absolutely love its large round shape and size for baking bread and roasting chicken. It's worth noting that the enamel surface is easy to chip. I've chipped the handle already, and it received mixed positive and negative reviews.
Last but certainly not least is the newest addition to my Dutch oven collection: a round 4 quart Staub in matte gray. I absolutely adore this pot. It's really the perfect size for most recipes and a great overall quality pot with a black interior (which I really love).
Book Release Date
Easy Dutch Oven Cooking is officially out and receiving positive reviews. You can place an order for the book (and read what people have to say about it) by clicking right here!
Special thanks to The Frayed Apron readers
I've dedicated my first cookbook to The Frayed Apron readers because you all make it possible for me to do what I love every single day. Developing recipes that you'll be excited to make is what I'm all about. Thank you. Thank you. Thank you for coming here for cooking inspiration.