There isn't a candied orange recipe on the internet quite like this one. Most recipes call for granulated sugar but why not use a syrup with some flavor? I highly recommend trying a syrup enhanced with maple syrup and star anise. It makes these chocolate dipped oranges so special for the holidays.
To candy the peel only or by the slice? That is the question.
I love the look of the orange flesh with the peel but it does add a bit of extra moisture so it's important to slice them thickly and dry them after they've been candied in the oven. I think this extra step is worth it.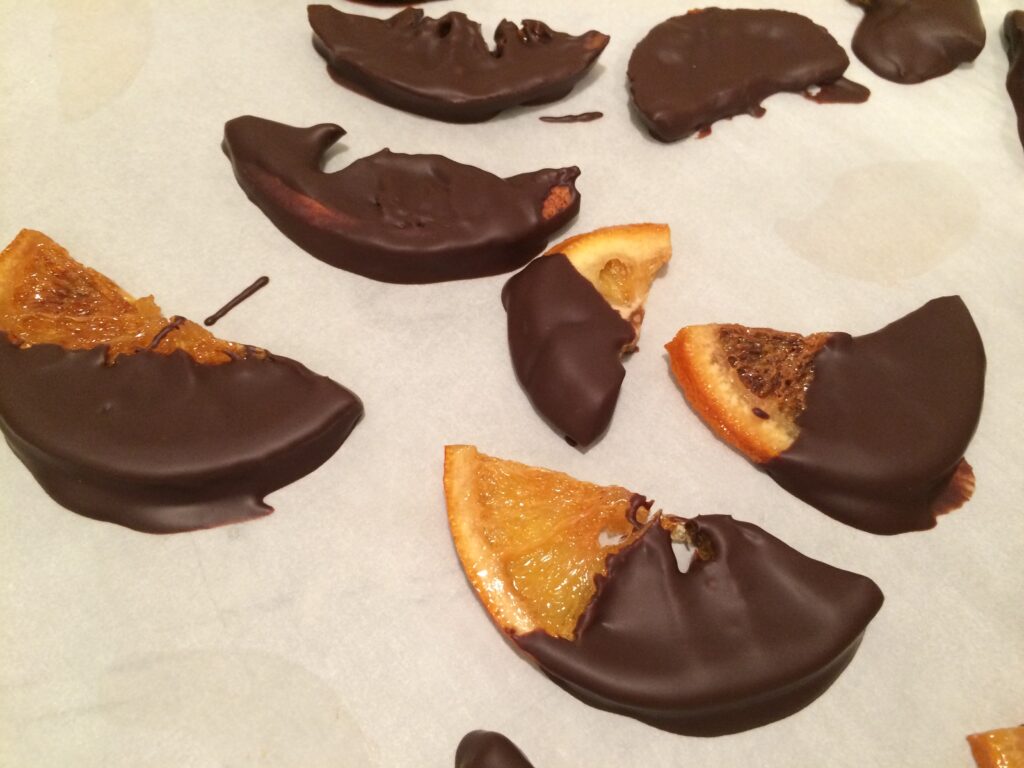 Since I developed this recipe over a decade ago for a holiday gifts class, I've made these a number of times and will share all my tips. You can enjoy the candy orange slices by themselves or dip and serve in dark chocolate.
Ingredient Tips: You can find maple crystals online or in specialty stores or just use granulated sugar.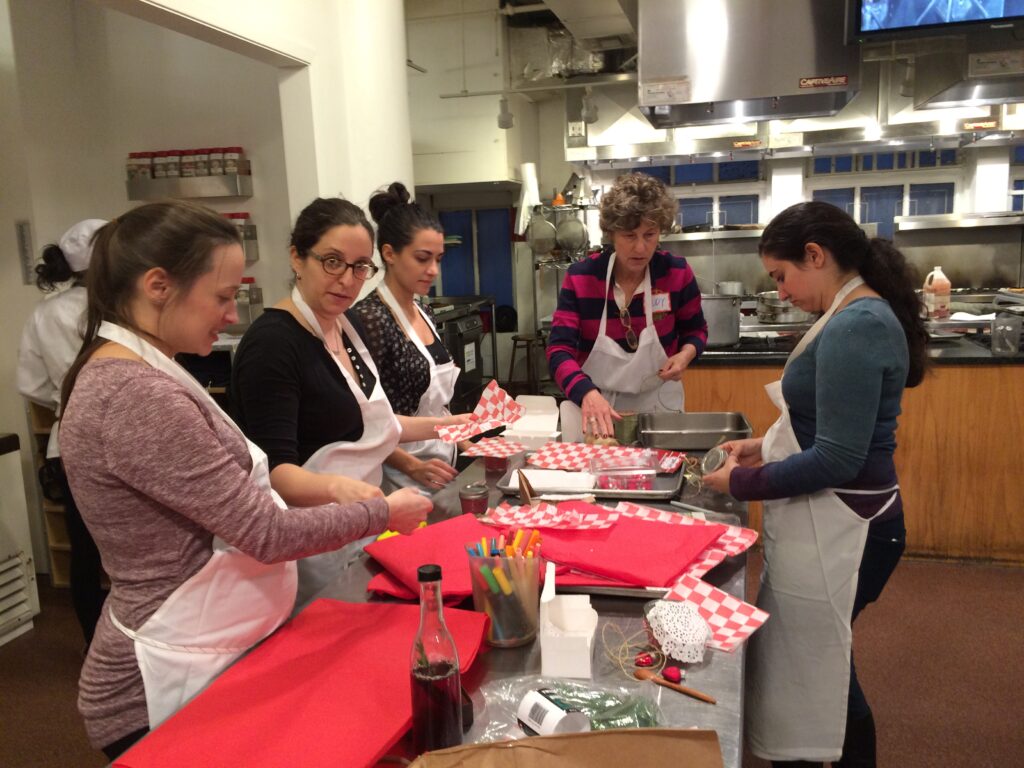 ---
How to Make Candy Chocolate Coating
To temper chocolate you only need 1 ingredient (chocolate) and a few basic tools that you might already have.
Tools You will Need:
Double-boiler: This is where you set a bowl (such as a stainless steel mixing bowl) on top of a pot with simmering water. It's very important to prevent any moisture from crossing into the bowl where the chocolate goes. Therefore, I suggest a small pot with a medium or large bowl.
Chocolate Thermometer: You want an accurate thermometer for monitoring the temperature of the chocolate. Melted chocolate has to pass through two temperature stages or it won't reset properly.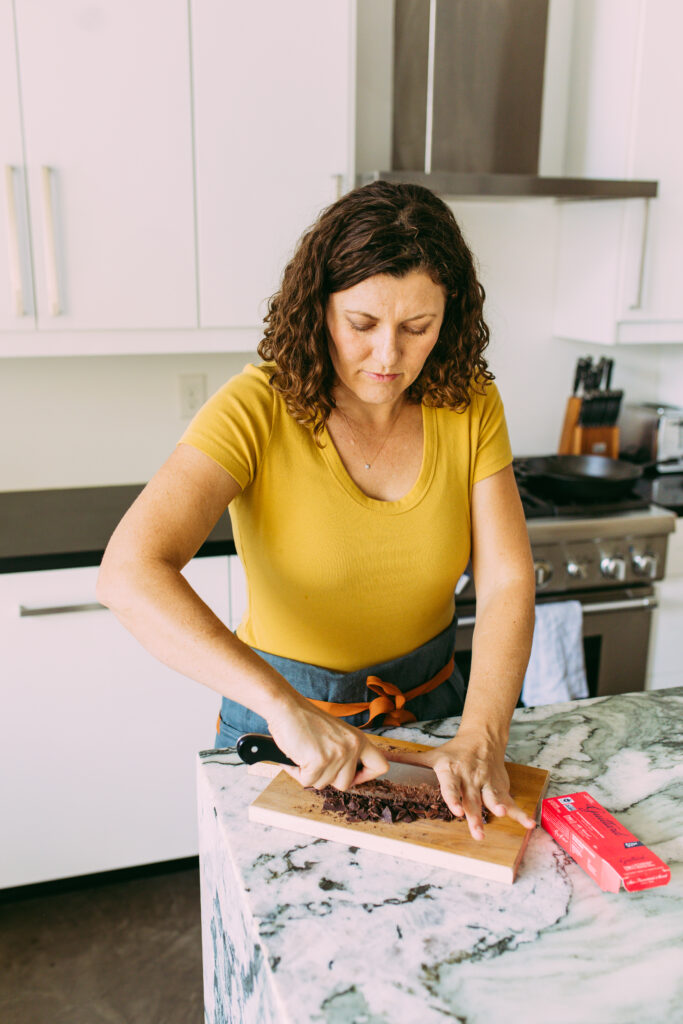 How to Temper Chocolate
Melt only half of the dark chocolate you are using to 115 degrees. You want to remove the bowl from heat before adding the remaining half of the dark chocolate because you don't want to even come close to scorching the chocolate.
Work slowly and methodically to break apart the molecules in the chocolate then force them to come back together. How you do this is by stirring your way through 3 temperature phases:
Melt half of the chocolate to 115F. Add remaining chocolate (off the heat).
Cool to the low 80s
Stir, stir, stir and heat to 88°-90℉
Which Chocolate to Use:
For this recipe, please stay away from white chocolate or any chocolate with a low percentage of cocoa butter or couverture (e.g. no chocolate chips).
Look for chocolate bars labeled bittersweet or semisweet dark chocolate 60% cacao or higher. You can even mix-and-match such as 60% semi-sweet and 72% dark chocolate.
Ingredient Tip: You can find baking bars for melting in the baking aisle of most grocery stores and online. For example, this Guittard Semi-Sweet Chocolate (64% cacao) has a rich flavor.
Step-by-Step
Double check that your knife, cutting board, and equipment is free of any water. Chop the chocolate then place half of it inside your bowl and set on top of a pot of simmering water (the double broiler).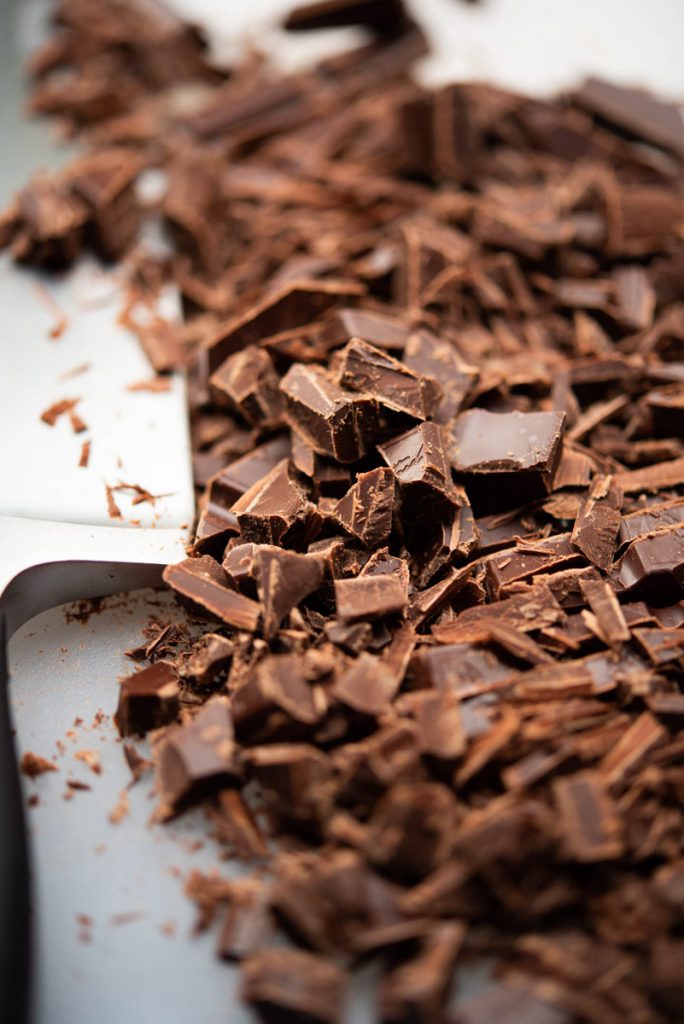 Use a spatula and stir until a thermometer reads 115℉. Remove from the heat and add the remaining half of the chocolate you chopped earlier. Allow the temperature to drop to the low 80°s before returning to the double broiler.
For the final step, stir and heat until the chocolate reaches 88°-90℉. Remove from the heat and use immediately.
The chocolate will harden as it cools, which is why it's important to work quickly.
Chocolate FAQ
What do I do with leftover syrup?
A by-product of making candied oranges is orange flavored syrup. This is something you can bottle and store in the refrigerator for drizzling over pancakes or waffles.
What are the best oranges for candying?
I recommend sticking with Valencia oranges because they have great flavor and you don't want to choose an orange that sits too loosely inside the peel or they will separate when you simmer them.
What happens if water gets in the chocolate?
Your chocolate will turn grainy and seize because chocolate really can't handle even small amounts of water. There's really no fixing it.
How to Store or Make-Ahead: You want to choose perfectly ripe oranges when you dip for the best flavor and shelf life. After candying the orange peels you can dip in chocolate and store at room temperature for up to 2 weeks in a tin.
What does cocoa percentage refer to in chocolate bars?
The percentage of cocoa you see on a label is the measurement of the chocolate bar's weight that comes from actual cocoa beans (including cocoa liquor and cocoa butter), also known as cocoa mass. So the percentage is a simple calculation of the cocoa mass divided by the total weight of the bar.

Theo Chocolate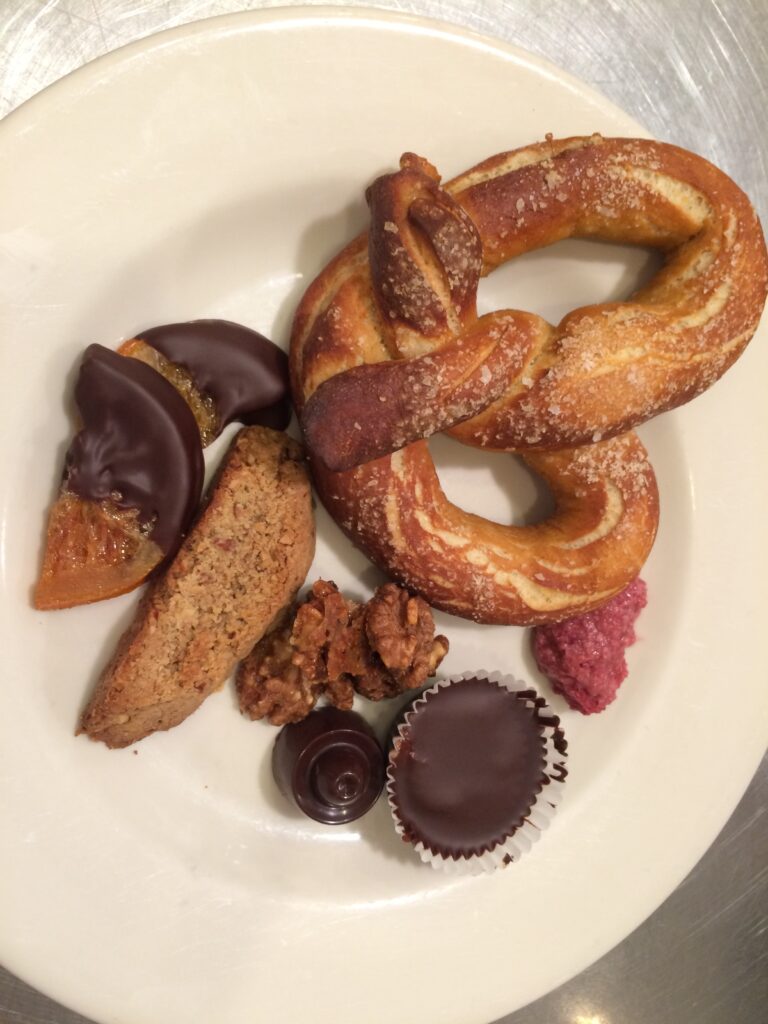 Are you giving these as gifts? How did you package them? I'd love to see!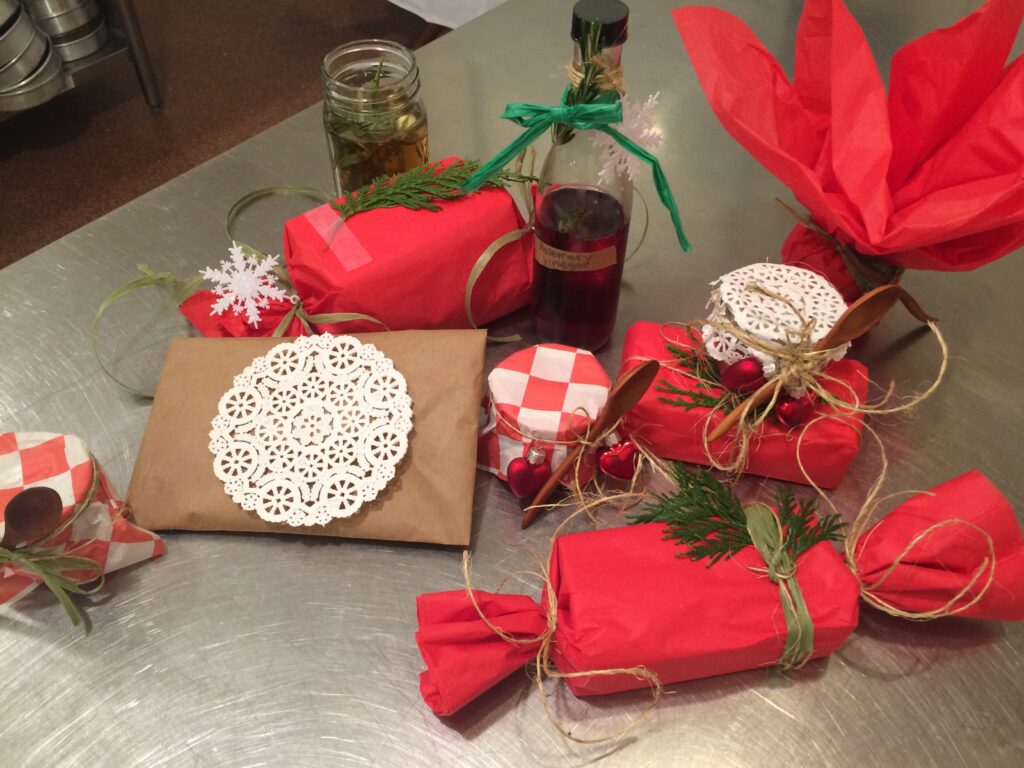 More Sweet Holiday Recipes For You: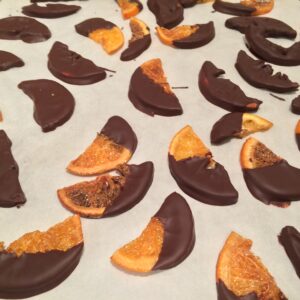 Chocolate Dipped Candied Oranges
This is nature's candy. These orange slices are so chewy and the dark chocolate adds the perfect bitter sweet balance. I love choosing sweeteners and spices that infuse extra flavor into the oranges. You can even keep the syrup in the refrigerator for months for pancakes.
Print
Pin
Rate
Ingredients
2

Valencia Oranges

1

cup

maple syrup

1

cup

brown rice syrup

or corn syrup

1

star anise

½

cup

maple crystals or granulated sugar

as needed for coating

1

pound 4 ounces

60% semi-sweet dark chocolate

chopped
Instructions
Preheat oven to 250°F. Cut the oranges in half lengthwise, then with the cut side down, slice cross-wise into ¼-inch thick segments. Do not remove the peel.

Candy the oranges: In a 10-inch sauté pan, combine the syrups and star anise and bring to a boil over medium heat then lower to a simmer. Add the orange slices, separating them and simmer gently for 1 hour uncovered.

Dry in the oven: Remove from heat and cool to room temperature. With a slotted spoon, remove each segment and place on a cooling rack set over a sheet tray. Place the sheet tray in the oven, checking periodically for dryness. Cook for approximately 2.5 hours, until dry and pliable. If sticky, toss orange slices in the granulated maple crystals to coat.

Temper the chocolate: Set up a double boiler and begin to melt 1 pound of chocolate until candy thermometer registers 115°F. Remove from heat and stir in the remaining 4 ounces of chocolate or until the temperature drops to the low 80°s. Bring the chocolate up to 88°-90°F.

Quickly dip each orange slice into the chocolate scraping the chocolate against the side of the bowl. Spread out on a sheet tray lined with wax or parchment paper to set.
Nutrition
Serving:
1
orange slice
|
Calories:
185
kcal
|
Carbohydrates:
28
g
|
Protein:
2
g
|
Fat:
8
g
|
Saturated Fat:
5
g
|
Polyunsaturated Fat:
0.2
g
|
Monounsaturated Fat:
2
g
|
Trans Fat:
0.01
g
|
Cholesterol:
1
mg
|
Sodium:
13
mg
|
Potassium:
160
mg
|
Fiber:
2
g
|
Sugar:
21
g
|
Vitamin A:
7
IU
|
Vitamin C:
0.01
mg
|
Calcium:
33
mg
|
Iron:
2
mg