You work hard, so you deserve summer treasures like charred foods, fresh fruit smoothies, and vibrant vegetable dips. That's why I've put together your end of summer playbook just in time for Labor Day – so you can focus on having fun and enjoying life. Pin for later.
Skewered chicken is fun to eat and easy to flip on the grill.
Grilled Lemongrass Chicken Satay
Summer snackin is fresh fruit galore. Try your mango with everybody's favorite Mexican condiment.
Don't let the avocado shortage stop you. Enhance your guacamole with some Mexican squash, zucchini, and corn, and it will go twice as far.
Something clean, cool, and healthy for dipping crudité or pita chips.
Bold weather calls for bold flavors.
Dominican Chimichurri Hamburger
Whether you call it pizza or flatbread, this Grilled Summer Flatbread is crispy in all the right places.
Who doesn't love a bite sized dessert?
Lime Cheesecake Bites with Toasted Coconut
Turn your favorite Greek snacks into an entire meal.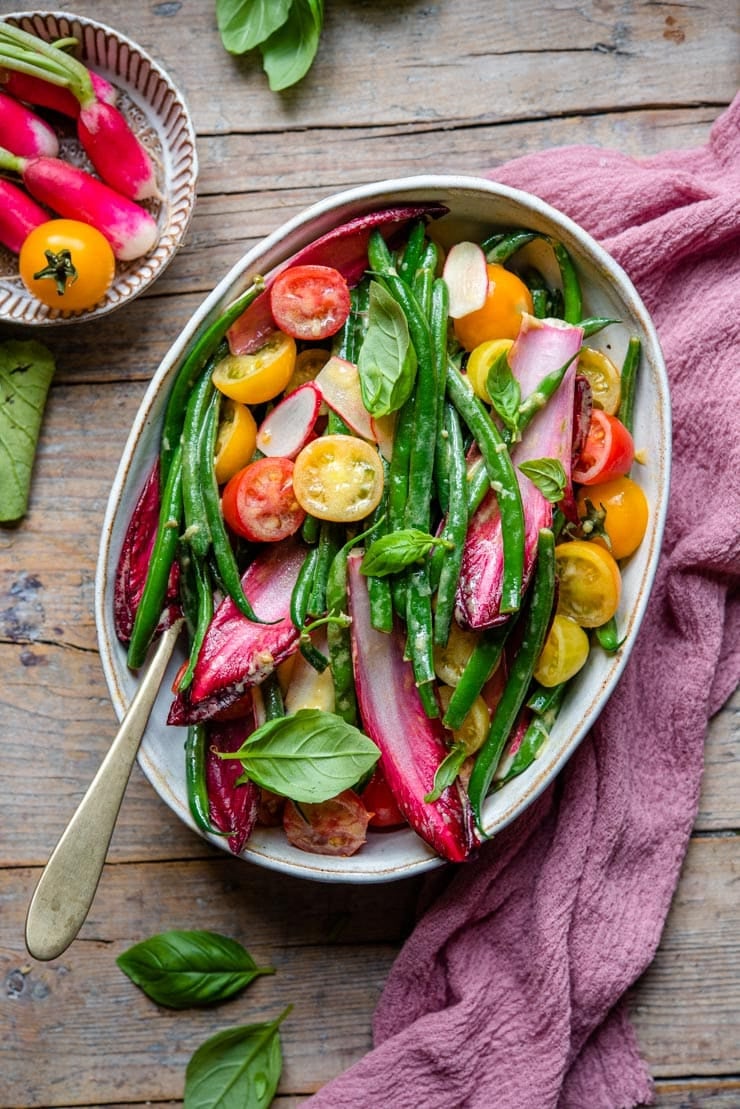 For when you need a light and crunchy lunch or fresh side dish.
Green Bean Salad with Mustard and Garlic Dressing
Make a batch of these salty snacks for munching on all weekend long.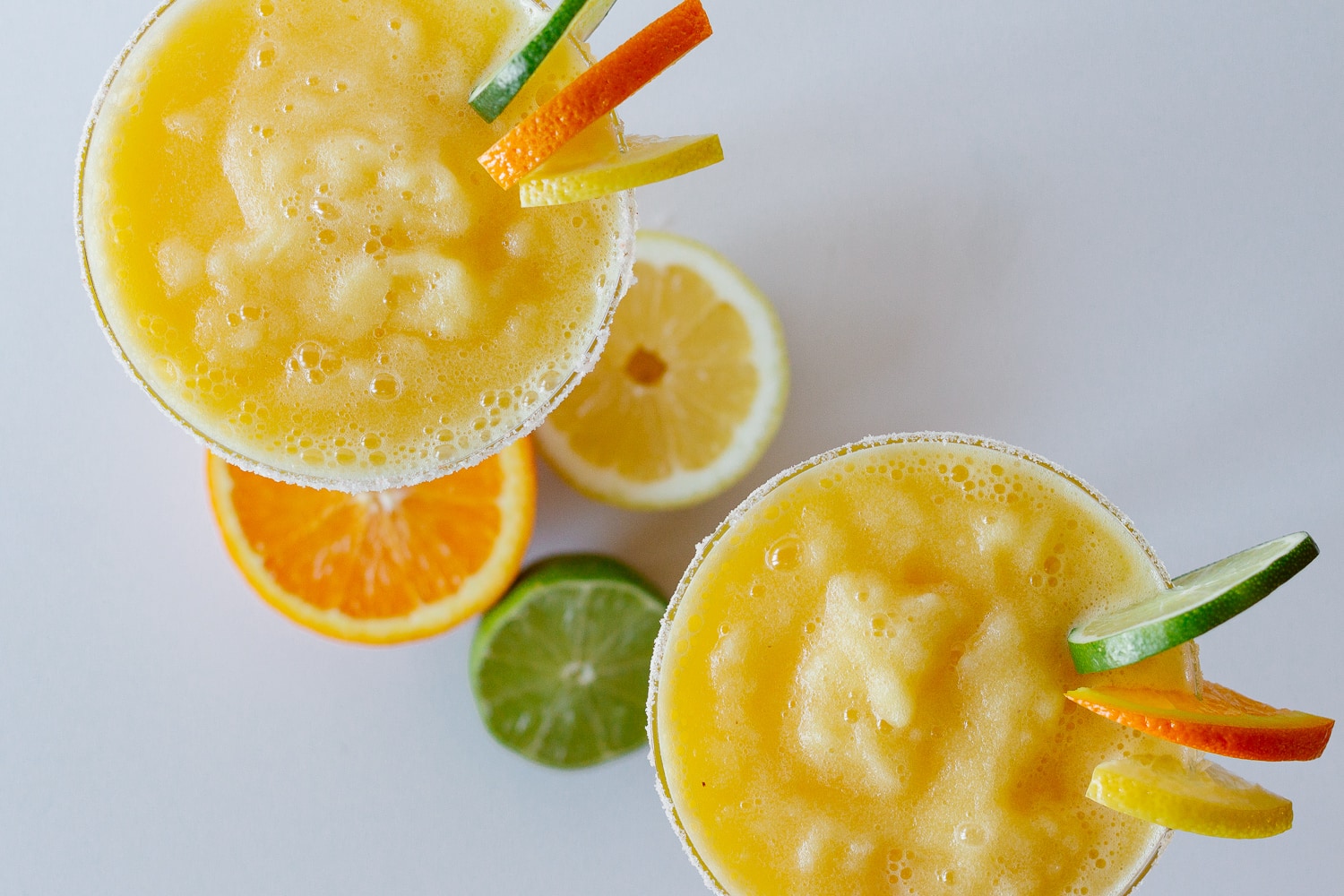 Our second citrus season is almost upon us. Play your part and drink your weight in orange, lime, and lemon juice.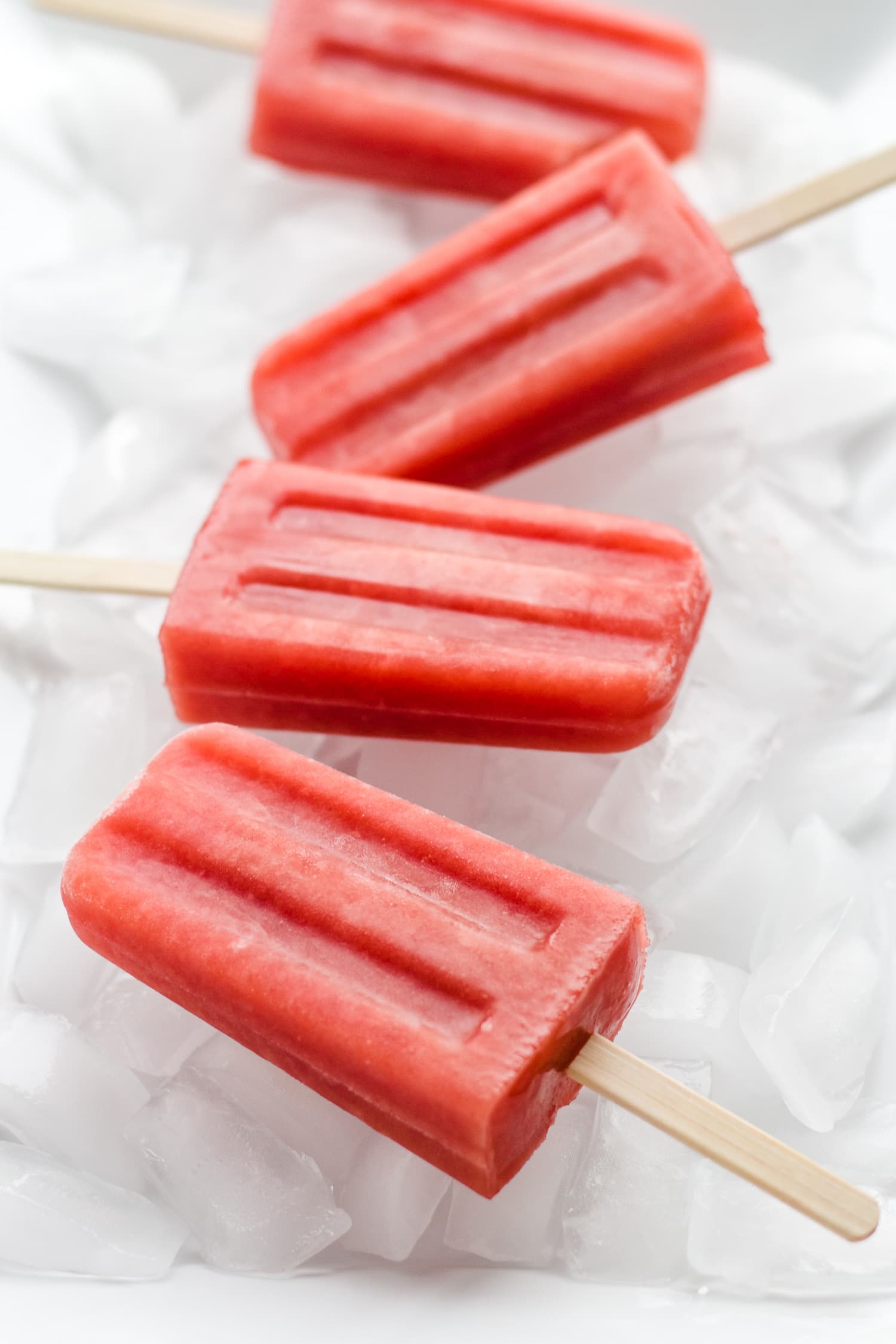 Talk about a refreshing way to stay hydrated and cool.
Watermelon Strawberry Popsicles
A salad that takes 5 minutes to assemble, that gets its freshness from crunchy cucumbers, cold smoked salmon, and fresh herbs – YES, YES, and YES.
Smoked Salmon Salad with Lemon Dill Dressing
Have you kabobed yet? Don't forget to soak those wood skewers.
Grilled Sweet and Sour Chicken Kabobs
No summer is complete without at least 5 mangonadas. Yes, you can freeze these into popsicles.
Looking for the perfect marinade for that aged boneless ribeye? You will love the Mediterranean flavors on the grill.
Would you just look at the blueberry filling in these bars?!
Turns out, the grill is the best way to achieve really crunchy taco shells that also get seasoned on the inside while they cook.
Sweating much? Cool off and replenish those electrolytes the natural way.
The golden rule of grilling skin-on chicken? Go for the thighs, high heat, and don't move them around too much.
Salmon is always amazing, but especially with a little salt, pepper, and skin grilled until crispy.
Are you going camping? Grab that tinfoil and make some hobo packs with whatever lake fish you can catch.
Halibut Foil Pack with White Wine Sauce
Hey, we are taking the day OFF. I think that calls for the works (aka bacon, cheese, and BBQ sauce). Add some wood chips to the grill if you have them.
Just throw all the contents of your vegetable drawer in between some noodles, and call it a day. Leftover heaven.
Little known fact. Shrimp on the grill is awesome and it takes really well to a good char with virtually any bold seasoning.
A simple, refreshing salad with real ingredients.
Citrus Salad with Basil Vinaigrette
This requires little more than beating eggs into chocolate and refrigerating until firm.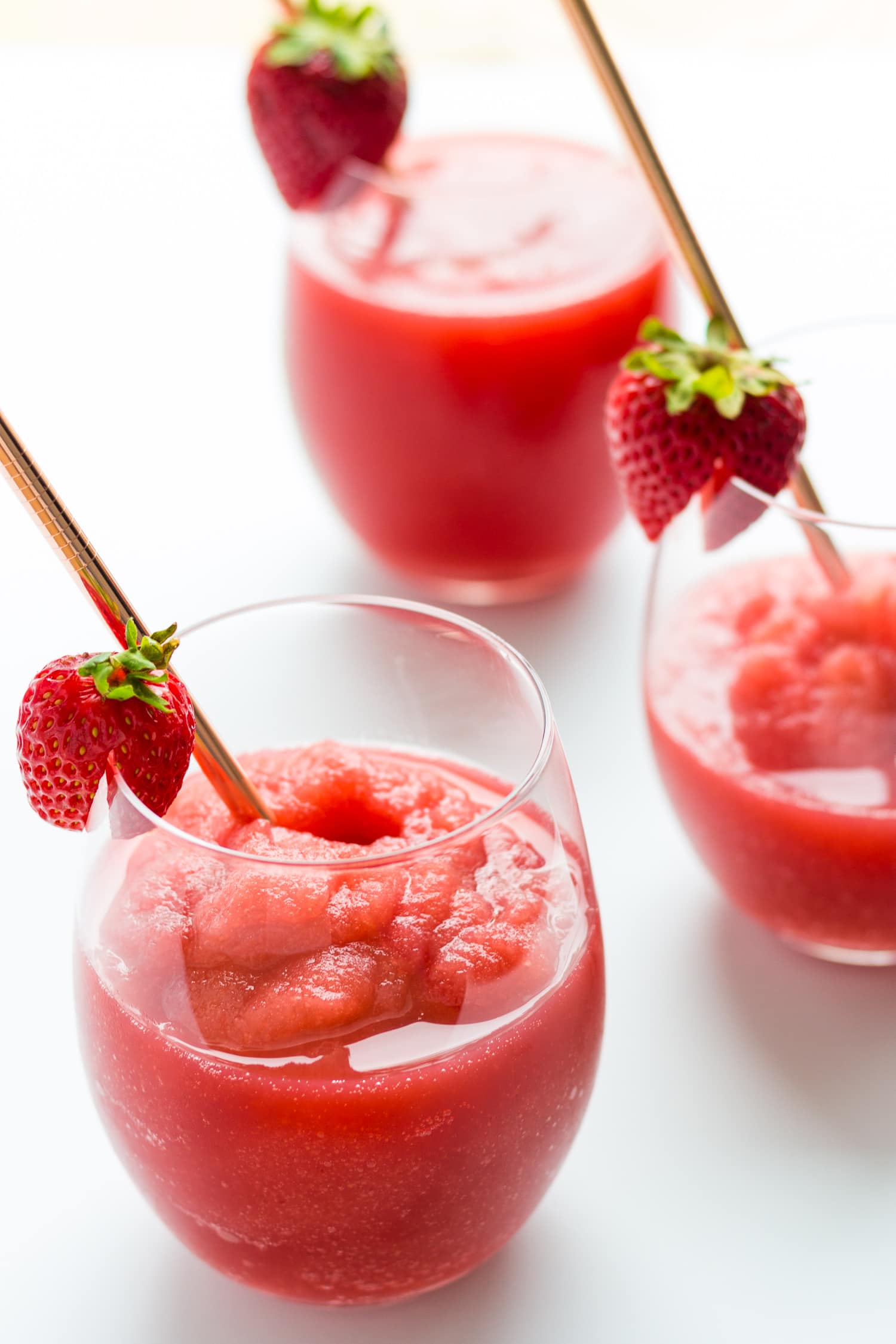 If you want the ultimate slushie texture, use your ice cream machine and make a batch of these.
Strawberry Frose (aka Grown Up Slushie)
In case you don't own an ice cream machine, you can always make possets for something cool and creamy with a simple pot on the stove.
Following the theme of throwing everything on the grill…why not grill some of the margarita fruit?
For when you need something rich, but don't want to heat your entire house.
A bold side dish that is creamy, spicy, and addicting.
Pucker up because this is an ice cream flavor you have got to try.
Boozy berries get the royal treatment with whipped cream and caramel dust.
Berries and Whipped Cream with Orange Liqueur
You must try barbecuing short ribs low and slow if it's the last thing you do on earth.
For a show stopping dessert, imagine serving up a slice of this.
Sticky Turtle No Churn Ice Cream Pie
No fuss cooking that brings home the bold, tangy flavors of pork shoulder with your favorite green salsa. Kinda like a Mexican goulash.
Add a little lime and mint to your bubbly soda.
Chocolate pudding never gets old, especially served with a little garnish in glass ramekins.
Freshen up your mac and cheese with some juicy tomato and fresh basil.
Mac and Cheddar with Tomato Basil Salsa
Pin these 40 summer themed recipes for easy menu planning.