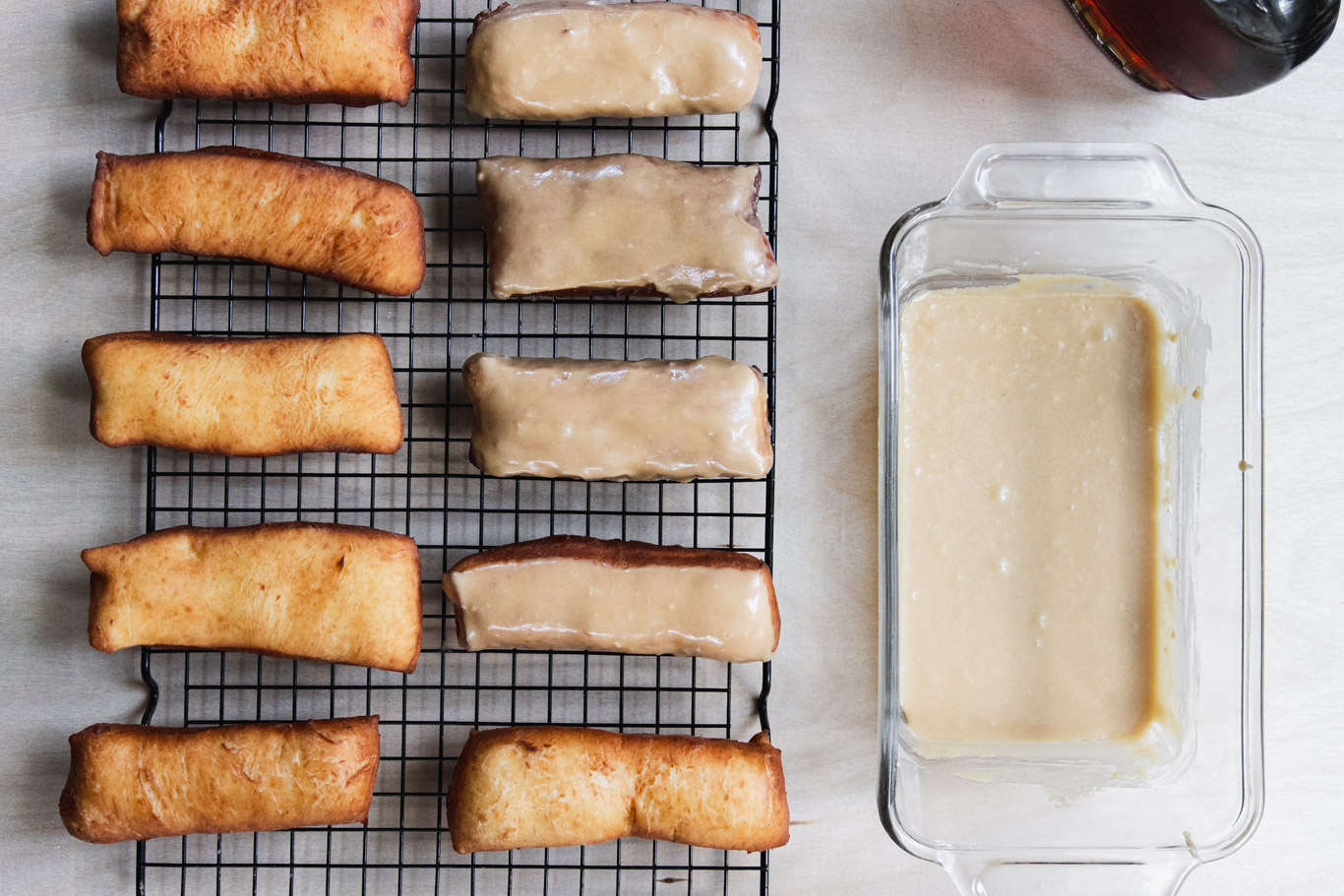 Fall Glazes
A classic for a reason. Add up to 1/3 cup pure maple syrup to the base glaze recipe or 1/4 teaspoon maple extract for a more pronounced maple flavor.
Gaining popularity, birch syrup is reduced from the birch tree's sap and has an even stronger, molasses-like flavor compared to maple. Add up to 2 tablespoons pure birch syrup to the base glaze recipe.
Try adding up to 1/2 teaspoon coffee concentrate to the base recipe for a hint of coffee flavor.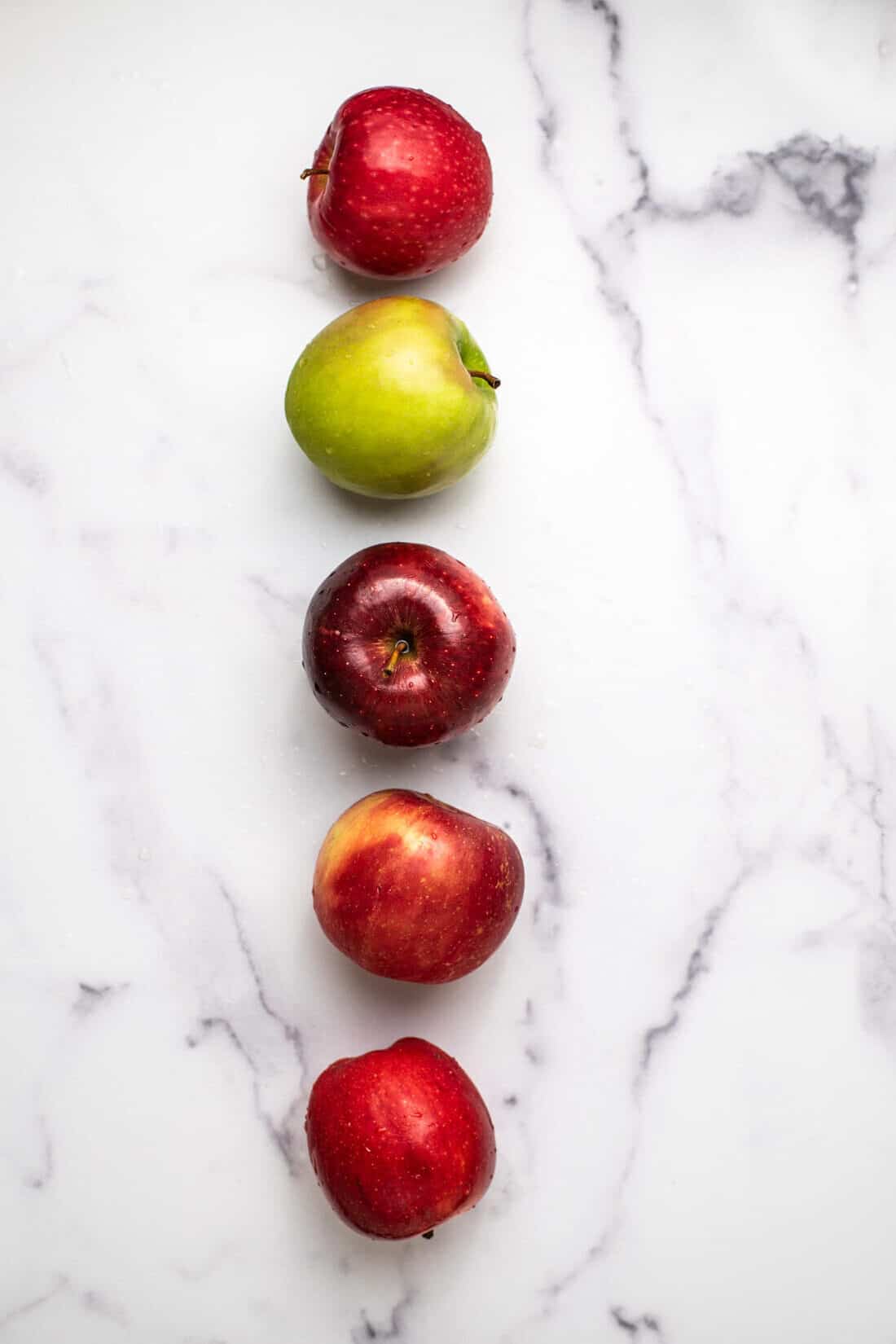 apples
A sweet, tart apple with a firm, crisp bite. Extremely versatile and slow to oxidize when cut. The Pink Lady is good for cheese boards, snacking, baking, salads, and sauce.
A crisp, sweet apple with a mild flavor. Among the best apples for apple sauce, cider, salads, and eating out of hand.
Popular eating apples for being firm, crispy, and juicy. Great for baking because they hold their shape when cooked. Bake into desserts, add to roasts, stews, or shave into coleslaw or salads. Use as a topping for cereal, pancakes, or oatmeal.
A sweet eating apple best enjoyed fresh. Add to salads or slice and garnish on sandwiches.
Hard with a light green skin and juicy, tart flesh that stays firm when baked. An acidic apple, use the Granny Smith for caramel apples or apple pie.